Horses, Ponies, Property for sale/loan
There are no horses for sale at present
Something to Shout About
Barney is a fourteen year old traditional cob.  He is 100% in every way, easy to catch. load, feet trimmed (barefoot) and very well schooled.  He is a forward going happy go lucky chap with a very sensitive nature.  He rides in a simple snaffle (no noseband) and treeless saddle.  He will hack out alone or in company.  He loves jumping but is not very good at it so not a jumping pony!  He excels at showing and dressage and is stunning under saddle.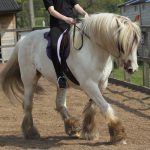 Barney is up for loan through no fault of his own as his owner is unable to commit the time to exercise him at the moment.  The condition of the loan is that he must remain here at Ross Dhu Equestrian where he has lived for 10 years.  He is not a first pony as he is, very well schooled, forward going and is more suited to a small adult or experienced child.  You will not be responsible for vet fees or farrier just a loan fee of £300 per month.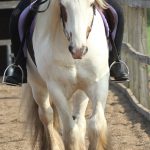 If you are interested please contact us via the website and viewings can be arranged.
If you are a client, or friend and would like us to add your notice to this page let us know.